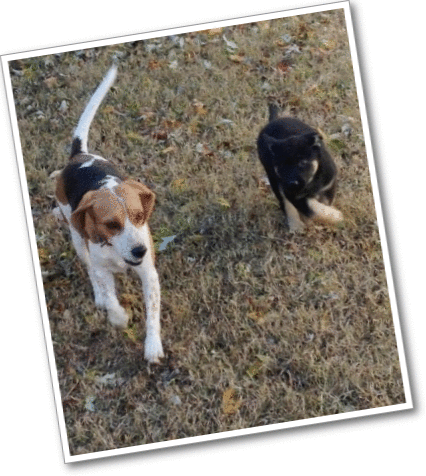 .
If you could choose to spend your day, everyday, with friends laughing, joking, shopping, throwing a ball around – wouldn't you?
.
.
Isn't that what you want for your dog while you're at work?
.
.
A dog's life is a privileged life. They are some of the luckiest creatures on earth and we want to see to it that they know how much they're loved and appreciated. Bringing your little pal to spend his or her days at Kathy's Pampered Paws is a guarantee they'll be  loved, exercised and, to your benefit, worn out by the time you pick them up.
Why Kathy's Daycare? –
Great Care-
* Large Outdoor GROUP Play Place –
Kathy's is one of the only group play places in Clarksville.  Our four outdoor play areas let your dog take in the fresh air and have fun in the sun with all his doggie friends instead of being cooped up at home alone all day. The area is fenced-in for total safety so your pet can spend the day romping with doggie friends and be ready to go home and chill out when you pick him up.
Need shots at the last minute – no worries! Pet Calls will come and do them at our location while your pet is staying with us. No more last minute trips to the vet saving you time and money!
Great Prices –
*

The best Daycare Prices around.
For those dogs under 25 lbs the cost is $10 per day and $15 per day for those over 25lbs.  .
If you are interested in our doggy daycare program, please call ahead for availability – 931-647-0586. You will need to bring proof of current vaccinations and updated records as needed. We require distemper/parvo, rabies and kennel cough for daycare.